Stages Of House Building – Fittings And Fixtures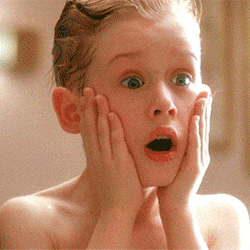 This marks the onset of finishing the house. It involves equipping the house with permanent furniture, some of which include;
A� Ceilings and linings: This is in most cases viewed as part of the main construction rather than a finishing activity. However, with the evolution of ceilings from being just a means for under-roof cover to a decorative part of the interiors, it fits more in this category. A typical ceiling comprises of these distinct parts;
– Brandering: This refers to the framing or railing on which a ceiling hangs. Most brandering is made out of timber sections, built to span both ways and forming a mesh. Other materials include wire hangers as well as members made synthetic materials like UPVC. This can be viewed as the structural part of the ceiling.
– Cover / lining: this is the material that actually conceals the under-roof, although in some instances it is made to conceal services such as electrical cables. Most ceiling cover is in the form of boards for example chip board, gypsum board or even synthetic sound absorbing panels as is common in acoustic linings. The cover is fixed onto the Brandering, mostly by the use of nails or screws, but in some cases it is placed directly onto the Brandering, making it part of the finish.
– Edge finish: This is commonly provided in the form of a cornice. Most of these cornices are moulded to assume a particular look, in most cases to provide a harmonious transition from wall to the soffit.
A� Wardrobes: Most of these are custom made fixtures and are used for the storage of clothes and shoes. They are in most cases made out of a blend of both natural timber and artificial boards. They include doors, hanging rail and shoe racks.
A� Vanity Tops and Dressers: Vanity tops are used to hold wash basins and therefore provide a platform for placing toiletries like tooth brush holders. Dressers, on the other hand, provide a platform for placing clothes and other items of clothing, including a mirror and drawers, mostly for storing jewelry.
A� Shelves: Common in kitchens and stores. Basically used for the storage of items.
A� Cabinets: Cabinets are similar to shelves but with doors, just like the wardrobe. These are also common in kitchens.
A� Rails and skirtings: These are mouldings provided along the wall, and they serve different purposes as below;
– Picture rail: The highest of all (apart from the cornice) usually at the level of door head. Used for hanging pictures and other items like antiques.
– Dado rail: Found just below the mid height of the building. Sole purpose is to prevent the wall against damage by the back of the chair, although it also serves the aesthetic role of breaking the monotony of the wall.
– Skirting: Usually at the edge between the floor and the wall and has functions similar to the cornice.
A� Pelmet boxes: Provided at the head of windows. They give enclosure to the curtain hanging area and also provide runners for the same.
A� Architraves and mouldings: These are used to finish the joint between the door and the door frame.
A� Cills and window boards: provided at the foot of the widow opening. They serve the purpose of keeping rainwater from seeping through the wall and also for aesthetics, especially on the inner side. They also provide a platform for placing items like potted plants.